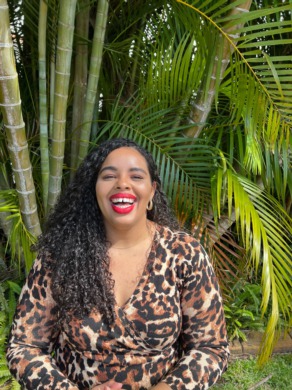 Hey there! If you are here reading this, you are looking to invest your hard-working money into something you can cherish long-term or want to make a business investment for yourself or your future. Or maybe you're in search of someone who's a good listener and a foodie who wants to know of a good place to grub in the area. I'm here to be your right-hand wo-MAN to successfully achieve your personal or investment-related goals when it comes to home-buying. I am one of the many Sarasota, born and raised, down-to-earth, and family-oriented gals. My parents are from the Dominican Republic, and I am bilingual, fluent in Spanish, and yes, more than just "hola, como estas?". But take it easy on me because if you are multilingual in any language, you KNOW how quickly a conversation can convert to three languages in a simple sentence.
Without having any set-in-stone career in mind, I attended State College of Florida in Bradenton, FL graduating with my Associate in Arts Degree. I believe a lot of what shapes someone in knowing who they are and what they want to become stems from life experiences. You can say I am a bit multifaceted if I were to present to you my past employment history. From different medical settings to being General Manager of a family-operated restaurant business to recently starting my real estate journey as a leasing consultant leading up to an Assistant Manager for a local Sarasota community. It was then that I felt drawn to help those I had met along the way, tired of the "apartment hopping" or temporary homes, grinding each day to make it one step closer to reaching their goals in getting their life-long home. And now here I am, all those job experiences leading me to this moment to pursue my lifelong career to help others in my community, guiding them through transitions or making their envisions come to life. I have learned and understood the importance of giving exceptional customer service instilled in me from seeing my parents in their own successful business and achieving their American dream and then some. In this business, it is also important to feel that you can work with someone you are comfortable with and trust in knowing they have your best intentions at heart.
I am excited to be a part of Marcus and Company Realty and know that with me, or any agent on this team, we are aiming for the best possible results for you!