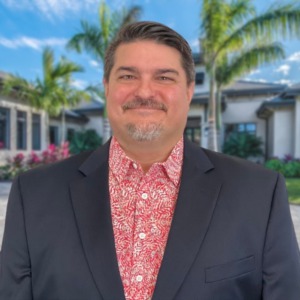 With over 15 years of experience, Brian has dedicated himself to assisting clients in building wealth through real estate. As an industry leader, he has served as a teacher, mentor, top producer, and team leader, aiding hundreds of individuals in achieving their dreams of homeownership. Specializing as both a listing and buyer specialist, Brian consistently strives to secure the utmost value for his clients. His methodical and easily understandable approach consistently yields win/win results.
Beyond his professional commitments, Brian values his family time, indulging in pool activities with his children, beach outings, and enjoying sunsets with his wife. Devoted to community involvement, he actively participates in church functions and PTA meetings, contributing to the well-being of the local community. Brian, alongside his wife, advocates for a natural approach to life, emphasizing the use of essential oils and a wholesome diet in their household.
Upon meeting Brian, you can expect to feel welcomed and at ease, as he engages in open and meaningful conversations about your desires and requirements. With unwavering availability in any real estate capacity, Brian is your steadfast advocate. If you seek a dedicated professional to stand by your side, Brian is committed to being there for you.