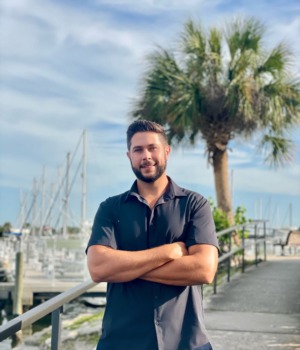 Chris might come from a New York State of Mind, but Florida has his heart. As a Brooklyn native, Chris spent his 17 year advertising career in NYC & Chicago before calling Florida home.
Now, as a St. Pete resident, Chris thrives in the natural beauty that Florida has to offer. Fishing, Kayaking, Running & Biking are only some of the things you can find him doing when he's not working with clients to find their next home. As a self proclaimed foodie, he's a great local resource for places serving fresh catches of the day, steak houses that would rival the finest establishments across the country and a lover of everything that involves great wine. When he has time for some R&R, you can find him exploring our top rated beaches, walking around downtown supporting small businesses and buying more than he can carry when he comes across a farmers market.
Finding that perfect balance between business and pleasure, Chris brings a client first mentality to the table in his day to day life with Marcus & Company Realty. Detail oriented, problem solving and a natural leader, you can feel confident in his ability to make any real estate process as simple as possible whether you are a first time buyer or a seasoned investor.