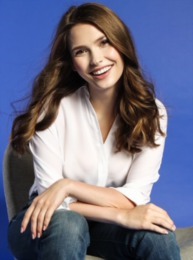 Hi there! My name is Kalison Nix and as you've likely gathered by now, I am a real estate professional (fancy term for Realtor) here in Florida. And, as you are reading this bio section of mine, I assume you're at a point in your life where you're either looking to buy or sell a home. Well good news - I can tell you with confidence that you have come to the right place. While admittedly, there are a number of options in realtors, I can guarantee that the service I provide to my clients is incomparable to any other agent I've encountered in this industry. My experience as well as my exceptional education, communication and problem solving skills have saved my clients thousands, along with numerous deals which would have undoubtedly fallen apart under another agent's representation. So, while I don't claim to be perfect, I can assure you I will fight for you and your goals as if they were my own. 
 A little about me and my background:
 While originally from Texas (yeehaw!), I studied business marketing management at Biola University in Southern California where I earned many honors including Magna Cum Laude status. You might also recognize me from ads in your local JCPenney, Neiman Marcus, Nordstrom, Belk and many others as I traveled the world for nine years modeling professionally alongside my studies.
I have since shifted all of my time and focus into Florida real estate - and I am absolutely loving it. So much so, that I have even gone so far as to become a real estate investor here myself.
 Given my background, I not only understand what it takes to handle tricky, high pressure situations, but I also know how to accomplish just about any task or goal at an exceptionally high level. 
 All of that said, if selling/buying real estate both efficiently and effectively is your goal - no need to look any further. 
Give me a call today & together we can turn your goals into reality!