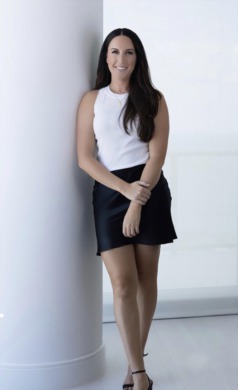 Born and raised in a small town in Michigan, Lindsey left the small town life for the hustle and bustle of New York City for 5 years. From there she moved to the Windy City of Chicago for 2 years before settling down in St.Petersburg in 2019. Trading high-rise city life for the bungalow lifestyle in the sunshine city of Florida was a no brainer -  you can't beat the weather and lifestyle. 
Passionate about animal rescue, Lindsey and her significant other, Chris, adopted their fur baby, Patrick, from a local German Shepherd Rescue. And with the growing city of St.Petersburg named as the most dog-friendly city in the country in 2022, she loves being surrounded by a community who shares her passion. 
She discovered the true beauty of living the St.Petersburg lifestyle. Being centrally located, you have the downtown nightlife of Central Ave. To the West, you have quick access to the beach life for all your outdoor activities including fishing, boating, kayaking or napping on the sandbars. To the East, you're a short drive to Tampa where you can take your pick of some of the newest dining spots in Central Florida, not to mention your a short drive away from Tampa International Airport (TPA) making St. Pete an excellent commuter location for those that travel frequently but want a more low key feeling while at home. And as a self proclaimed foodie, Lindsey also knows where to find all the hidden local gems that get overlooked by visitors.
Due to her dedication helping clients achieve their goals, Lindsey has developed a strong set of communication, sales and negotiation skills. She takes pride in building strong relationships with clients and providing a seamless experience throughout the entire buying or selling process. Lindsey is dedicated to staying up-to-date with the latest trends and best practices in the real estate industry, ensuring that she is always equipped with the knowledge and expertise needed to deliver the best possible results for her clients.