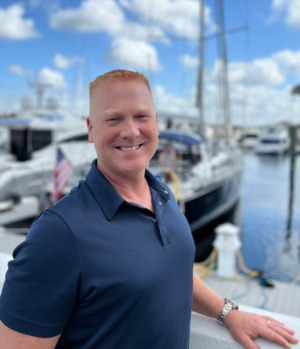 Paul is best known for trying as hard as he can to help people proactively! He is very passionate and energetic when he is given an opportunity to understand your needs and is trusted to provide the best that he can for you. 
He has spent most of his life as a residential landscape designer which gave him an unbelievable wealth of over 20,000 face to face customer interactions. This experience has made Paul an extremely good listener and he is able to make you comfortable and confident very quickly as he works with you to reach your target. 
He was born in Montreal, Canada, to Dutch parents, This
makes Paul tri-lingual; French, Dutch and English. His German wife, who he met while sailing the South Pacific Ocean in Fiji, is a great motivation to learn his 4th language...
He followed in his Parents footsteps with a passion for travel and sailing, Paul has sailed across most of the oceans on small sailboats. He has also been a
locomotive conductor and locomotive engineer for over a decade in the Canadian
rockies. 
Starting several small service businesses from the ground up, Paul has a very keen ability to make quick decisions, stay positive and be very organized.  
I strongly recommend that you give him a call if you want to meet a very interesting person who will work very hard to earn your trust for the rest of your life.